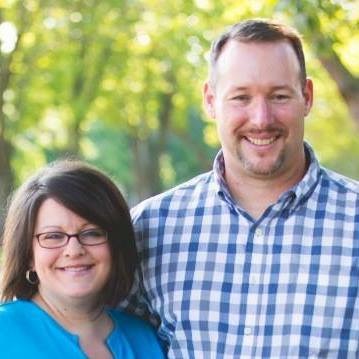 Pastor Steve and Michelle Davis have been in full time ministry since 2000. Their passion is to see people become lifelong followers of Jesus Christ. Steve was selected as Senior Pastor in April 2017. Steve and Michelle have been married for 28 years and have three grown children and two grandsons. Steve also retired from the US Army, where he served for 22 years.

Associate Pastor: Michael Hukins---Michael and his wife Audra have been actively serving the people of Lone Pine Assembly of God for over 10 years. Michael was selected as Associate Pastor in August of 2013. Together, he and his wife Audra also are officers for Christian Motorcyclist of America for the state of Louisiana.

Youth Pastor: Dustin and Stephanie Brooks enjoy working with our youth and seeing them become lifelong followers of Christ.

Worship Leader: Natalie Graser is a worshiper. Her desire to see God's people engage in worship is contagious. Natalie loves to lead people into the throne room of God. It is her hearts desire to see Heaven here on earth. She is very anointed and does a great job in leading our LPAG family in worship.

Children's Pastor's: Our children's ministry leaders are Clayton and Kelsi Davis. They have a strong calling to introduce the children to Jesus Christ and to provide a dynamic atmosphere for them to learn valuable principles such as worship, giving, and prayer.